We produce submittal drawings for EVERY brand of pre-engineered wet chemical fire suppression system available in North America.
For as little as $55, we'll provide a package that includes the system drawing, general notes, and the appropriate equipment and coverage data sheets right from the manufacturer's manual. Additional options available to include pipe isometrics, floor plans, and any other custom or required features and formatting to your company or AHJ's preference.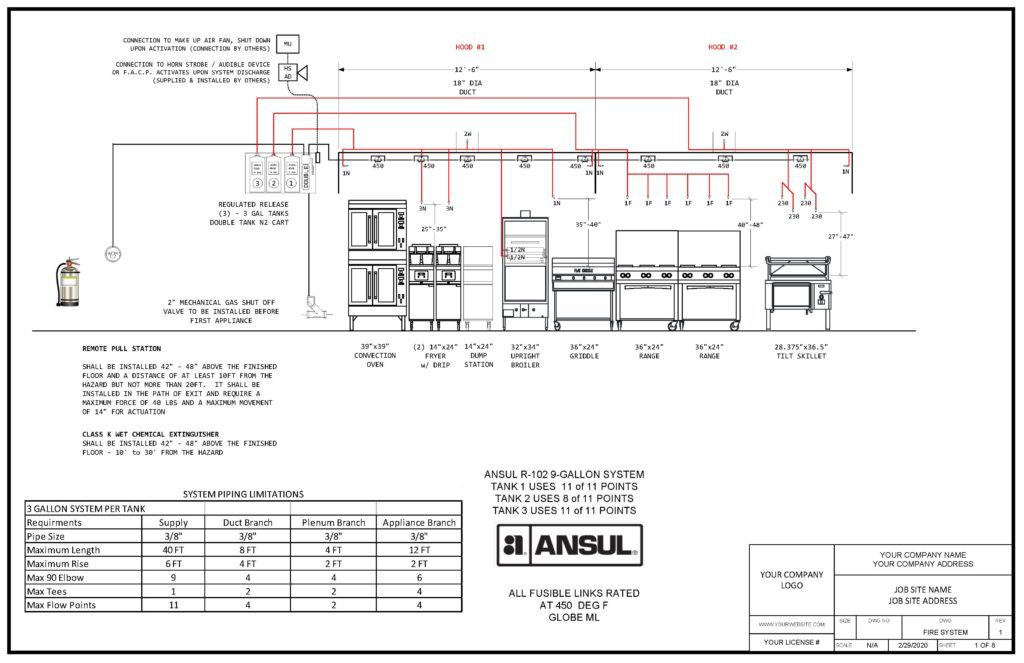 We can even produce drawing packages for RESIDENTIAL fire suppression systems or basic HOOD EXHAUST systems!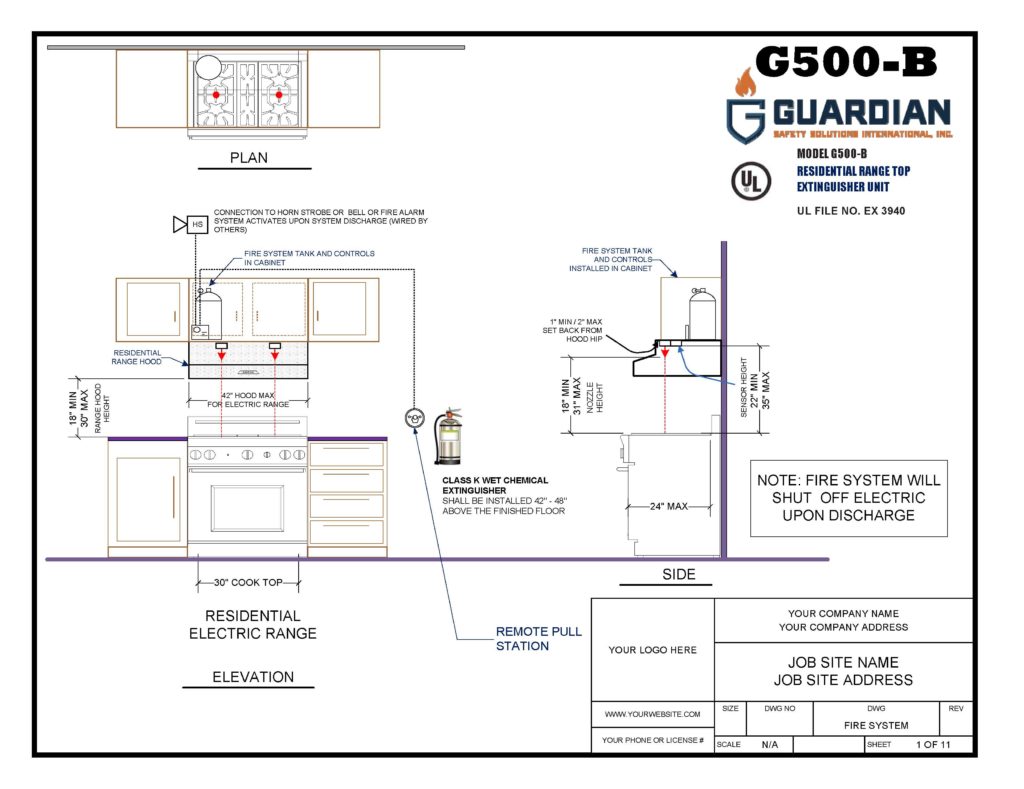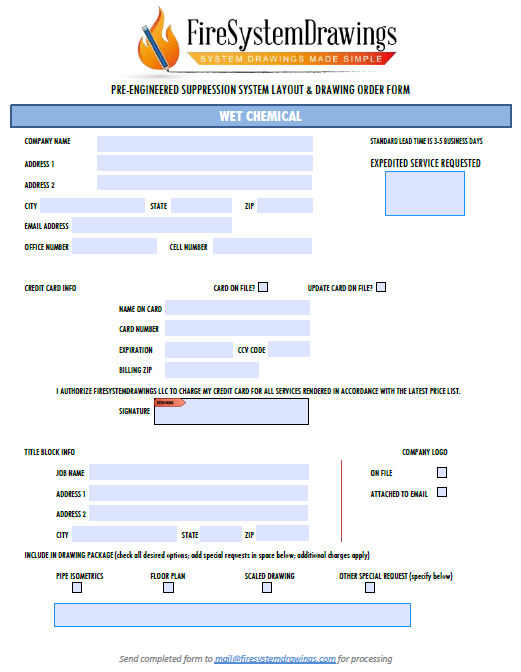 DOWNLOAD THE LATEST WET CHEMICAL SYSTEM LAYOUT AND ORDER FORM BELOW!